Catalpha Advertising & Design Offers Affordable E-Commerce Solutions to Expand Sales
Custom Web Sites and Catalogs Add Value to Retail Efforts
(Towson, MD) – Take one award winning agency with over a dozen years of industry experience, add your store's unique style and inventory, mix together with an easy to use catalog and web site and you've got some potent tools to spike sales this year and beyond.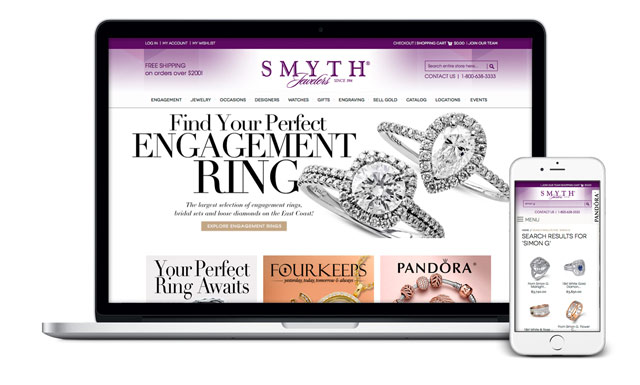 Catalpha is pleased to offer jewelers a complete custom web presence – including online sales – at prices that make sense. Catalpha's sites allow retailers to update product information, receive orders, track order patterns and more. The firm will meet personally with retailers to determine look, feel and style, and provides design and copy to create a custom site.
"It's critical with catalog and web design to create a look that showcases not just the products but the spirit of the store," explains Don Keller, VP at Catalpha. "That's why we spend the time to get to know each retailer, who there customers are and where they want their business to go. It's the job of good design to help them get there and to do it cost-effectively, too."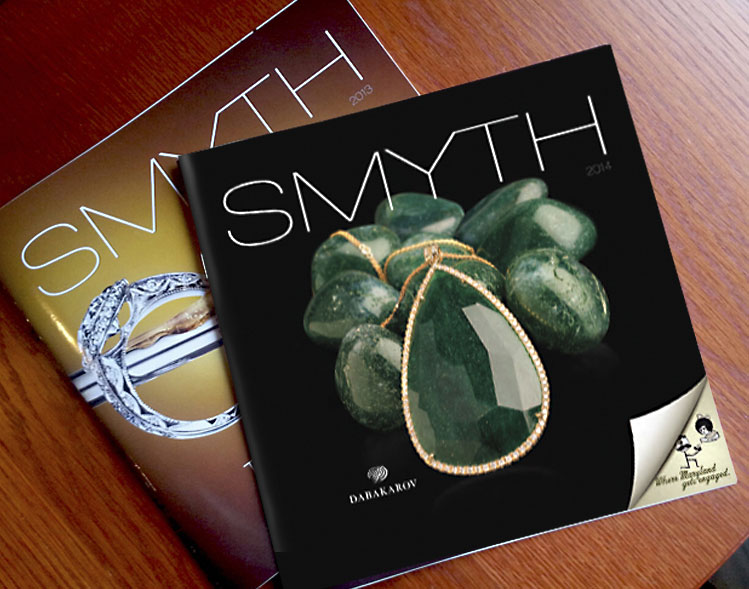 While a physical and online retail presence is important, another critical tool is a print catalog. Catalpha specializes in creating custom jewelry catalogs that tell a unique story and display products in proper settings with the emotional response that helps them sell. Catalpha was recently asked to redesign a catalog for Smyth Jewelers, one of the jewelry trade's most recognizable names. The company was moving into a newly constructed space, and wanted a new catalog look to complement it. Catalpha was charged with creating a cleaner, more uncluttered look. The firm put the jewelry up front with larger photos and less copy and reorganized the layout to better highlight the products, creating more of a lifestyle than a commodity catalog.
Get started growing your online business today.
How to build a profitable ecommerce business" width="180″ height="221″ />Learn strategies to attract, convert, and retain more customers.
Call Today 888-337-0066
Let us know how we can help you with your next project.
Highlight the Specialty Physician Staff at the new Cancer Institute.
Focused marketing campaign uses established brand look to create market awareness to new cancer center services.
As St. Joseph Medical Center began building their new Cancer Institute, the challenge was to create a variety of materials that would highlight their Specialty Physician staff utilizing the design format Catalpha previously created. This campaign needed to drive other cancer specialists to refer their patients to The Cancer Institute for treatment.
Campaign Material:
Pocket folder with stitched pages and inserts
Cancer annual with yearly articles and statistics
Direct mail campaign introducing their Cancer Symposium including a "Save The Date" announcement followed by a large (8.5″ x 11″) multi-page mailer
Cancer Symposium online registration website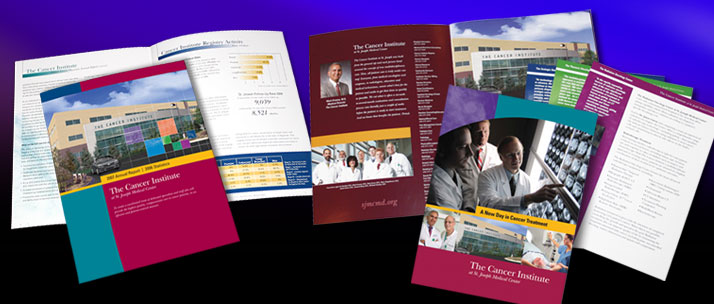 Catalpha Helps VASAP Inform the Public of the Services to Domestic Violence and Rape Victims
Marketing for non profit to boost awarness through cable TV, radio, outdoor and transit advertising.
Catalpha was faced with the challenge to develop a marketing plan and materials to create and expand awareness within Montgomery County of the services available from VASAP, educate the public about Domestic Violence, as well as do outreach to victims and their batterers. Budget averaged $20,000 per year.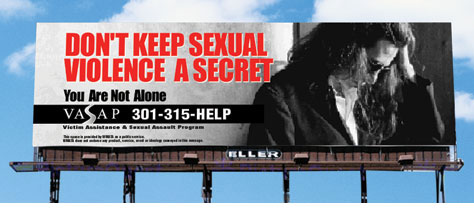 Strategy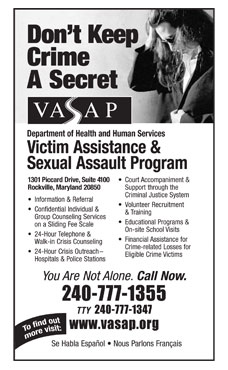 Research indicated radio and cable were the most effective mediums to reach our audience for the limited annual budget. We wrote and produced a TV and radio campaign with a limited budget. Support radio and cable exposure with transit and newspaper.
Project Elements
Market Research
Media Planning & Placement
Creative Development of Campaign Pieces
Radio
Cable TV
Transit Posters
TV/Radio Script, Editing & Production for English & Spanish
We tested transit advertising the first year and found it ineffective. In the following years we shifted the funds allocated to transit advertising to radio and cable. Our outreach efforts expanded to include the Hispanic population through Spanish translations of radio and TV spots.
Results
Increased public awareness of VASAP's services and existence of domestic violence and rape in Montgomery County. Instrumental in continuing outreach efforts to victims and batterers.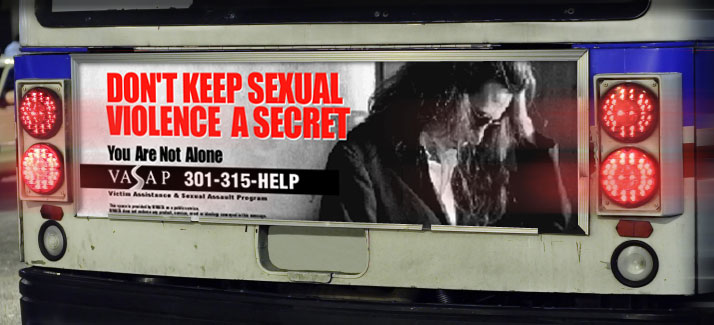 Call Today 888-337-0066
Let us know how we can help you with your next project.