Product Packaging Design Companies
We create better packaging design so you can sell more products
Don't settle for unprofessional pretty pictures. You need a company that has the experience and knowledge to guide you to a successful design. A company that created packaging for the big boys AND can help you too.
We can help select the right style of package for your product, create stunning branded graphics, write the perfect message that will attract your target audience, AND print your package!
Get Everything You Need To Package Your Product Here
We're your ALL-IN-ONE Packaging source – from Concept to Design to Printing
We create packaging design that makes you stand out and sell more!
We've helped companies nationwide successfully package their products!
Call Today 888-337-0066 or fill out this form for a FREE Estimate on your packaging project.
Custom Product Packaging Design
Stores Our Product Packaging Designs Have Been Sold In




Frequently Asked Questions
Every package design we do is custom, with it's own particular requirements to meet your goals. While there are certainly starting points for different levels of complexity, we do not have a set price structure. Based on our initial FREE consultation, we make every attempt to match your expectations with a budget that suits your needs. 

Absolutely! We've worked with clients in 19 states.  

Yes! Once you've approved your artwork and made your payment the artwork belongs to you. We can provide you or your printer with print ready production files.

Throughout the design process there will inevitably be revisions. Catalpha includes some revisions as part of the quote. If revisions are outside of the scope of the original quote we will provide an estimate for any additional revisions or expenses.

We can work within your current brand guidelines, refresh your brand, or rebrand you company or product.

While Catalpha is not a printer we have over 25 years of experience shepherding client projects through the production and printing process. We include printing costs as a separate item in our estimates.

We take full responsibility for your printing and do everything in our power to create an excellent outcome. Unfortunately, there are too many variables to accept artwork to be printed.

We will be happy to sign a non-disclosure agreement before discussing your project.
Have other questions?
Give us a call at 888-337-0066 – we would be glad to answer them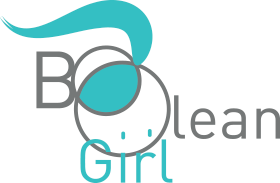 "When our Kickstarter succeeded, we needed a solution quickly. Catalpha knocked it out of the park. Customers love the box's bright colors, sharp graphics and excellent messaging. "
Brian S. Moran, Founder
Boolean Girl Tech

"I wanted to thank you and your entire team for designing such a great package for me. I am sure we will be working again in the future as my company grows."
Edyta Ryszawy, PureSiliconeWare

"You should have taken a percentage of sales because this package design is going to sell a million!"
Scott Davis, President Contour Products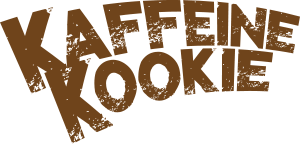 "Thank you soooooooooooooooooooooooo much! We sincerely appreciate your help."
Jason Godo, Kaffeine Kookie

I wanted to inform you I've received the shipment and the boxes look great! Thank you for making the reorder easy and getting them to me quick.
Anthony Daraban, Luvit LLC
Call Today 888-337-0066 or fill out this form for a FREE Estimate on your packaging project.