Product Packaging Design Companies
We create better packaging design so you can sell more products
Don't settle for unprofessional pretty pictures. You need a product packaging company that has the experience and knowledge to guide you to a successful design. A company that created packaging for the big boys AND can help you too.
We can help select the right style of package for your product, create stunning branded graphics, write the perfect message that will attract your target audience, AND print your package!
Get Everything You Need To Package Your Product Here
We're your ALL-IN-ONE Packaging source – from Concept to Design to Printing
We create packaging design that makes you stand out and sell more!
We've helped companies nationwide successfully package their products!
Call Today 888-337-0066 or fill out this form for a FREE Estimate on your packaging project.
Just 57 seconds to see what we can do with your product packaging…
Custom Product Packaging Design
Stores Our Product Packaging Designs Have Been Sold In




Frequently Asked Questions
Every package design we do is custom, with it's own particular requirements to meet your goals. While there are certainly starting points for different levels of complexity, we do not have a set price structure. Based on our initial FREE consultation, we make every attempt to match your expectations with a budget that suits your needs. 
Have other questions?
Give us a call at 888-337-0066 – we would be glad to answer them
Call Today 888-337-0066 or fill out this form for a FREE Estimate on your packaging project.
Don't take our word, listen to what our clients have to say…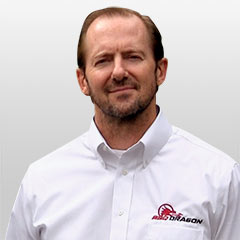 Catalpha did a really terrific job on a complete redesign of our retail packaging. Our current retail customers continue to comment to me how eye-catching and attractive the updated art is, and when we've shown prospective new customers the new packaging, they totally love it. It's just really easy to imagine the product jumping off shelves.
George Prior, BBQ Dragon

Thanks for all the support you've given us on this clam shell project for the oil valve. You all truly do an amazing job!
Mike, Valvomax

We've made it into Whole Foods regionally. First order went to the Mt. Washington Whole Foods in Baltimore, and the bars look great on their shelves.
Puja Satiani, Zivaara