Brochures—Custom Designed, Cost Effective, and Hassle Free.
Catalpha makes it easy to create an effective marketing piece unique to your needs.
We make the process simple from start to finish.
Brochures are an important marketing need for many companies. A well-designed and professional-looking brochure can set you apart from your competition. But doing it yourself can be time consuming and expensive. And using an online source opens you up to a 'cookie cutter' look that your competition may be using. Get what you need, with your own Unique Design, Printed and Delivered, without the headaches at Catalpha!
Pocket Folder Brochure • Mailer • Sales Brochure • Catalog • Direct Mailer • Annual Report
Easy
Being full service means we handle everything to make the process easy on YOU. From custom design to copywriting to producing printer-ready files and finally to printing your brochure and delivery to your office.
Cost Effective
Our experience makes us effective. Our effectiveness makes us affordable. We've helped many companies like yours create brochures that helped communicate why their service or product was the answer to their customer's needs. We bring that experience to every job we do which gives us quick turnarounds, dazzling designs and speedy printing. That translates into savings for you. Savings in time to completion, savings in wasted money trying to complete on your own.
We offer:
Custom Design – uniquely tailored to your needs – never a template used, completely custom.
Content copywriting and/or editing
Photography and photo editing, enhancement, retouching
Print/Production/Fulfillment
Experienced Marketing Expertise
We can suggest and develop new strategies, build a 'family' look with your existing brand. Or perhaps help create a companion marketing piece ( web, logo, branding message).
Seamless Process—Satisfaction Guaranteed
Having custom designed thousands of brochures for clients nationwide, we have developed a creative and production process that allows collaborative client input at every step.
We Listen
From the start, we take the time to listen and ask the questions needed to identify your targets and objectives. We'll work closely with you to define the project scope and budget to match your needs. Need new content developed? Custom photography or graphics? Catalpha can handle these – saving you time and money.
We Design
From initial rough concepts through to final production, we'll incorporate your feedback through multiple checkpoints and approvals, so you'll always be in the loop.
We Produce
We expertly handle the final phases of execution, from production of print ready files to press proofs and printing. Small quantities? No problem.
Catalpha vs. Online Sources
Numerous online sites offer to design brochures at what appears to be a reasonable rate. But take a closer look and you may think otherwise.
Preparation
Many require content and photography ready to throw into a template. At Catalpha, we can write, develop and generate content that targets and gets results
Trust
Using online sources can be unpredictable at times frustrating. The lack of personal interaction is a big disadvantage. At Catalpha, there is always someone that you'll know by name and have access to whenever you need them.
Uniqueness
Online templates are widely available. do you really want to risk having the same brochure another business is using and/or waste your valuable time trying to "customize" the template? Catalpha can save you serious time by designing from scratch. You'll be dealing with professionals that have your bottom line in mind.
Call us now 888-337-0066 for a FREE consultation on your next project.
Put our Marketing Expertise to work for you.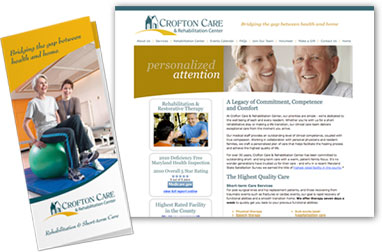 Senior Living Healthcare Marketing Rebranding for Crofton Care & Rehabilitation Center Logo, website and marketing & sales materials. Rebranding for […]
Proud Winners of these Industry-Recognized National Competitions


2020


2019

2018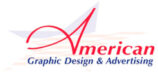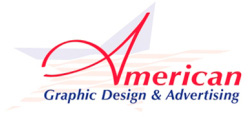 Award Winner


2017