Custom Sales and Marketing Kits
Custom Sales Kits can win more business and increase your sales!
When your product requires unique and memorable, a custom marketing or sales kit is the answer.
A Sales Toolkit Can Work On Its Own Without a Sales Person
Its like a salesperson-in-a-box. The best part is you don't have to send anyone to present it. Just ship the box.
Marketing Sales Kits add clarity to a complex product or service.
They can say Distinction, Premium, and Value with just a look
These kits are not just visually appealing, they add a tactile enhancement to your brand through gloss, or soft-touch coatings or embossment. Having something tangible for existing and potential clients to see, hold, and hear can leave a lasting impression.
Catalpha Can Design & Print Your Custom Sales Kit With Low Minimums
We design kits that enhance your message and drive sales

We guide you to the best solution for your product and budget

We produce and print your kit
Sales kits can incorporate multiple samples, promotional materials, even a demonstration of your product all in a unique presentation that customers can't ignore.
It will convey a message that converts the recipient to a hot lead or sale.
Call Today 888-337-0066 or fill out this form for a Free Quote on your custom sales kit project.
100% Privacy. I will never spam you.
Here's what to expect by filling out this form:
A prompt reply if your inquiry is made during our normal business hours (9-5 EST)
A 15 minute conversation with one of our owners about your product.
General guidance on the type of sales kit that is best for your circumstance.
An estimate based on suggested package type, size and quantity.
Proud Winners of these Industry-Recognized National Competitions


2020


2019

2018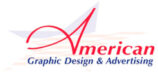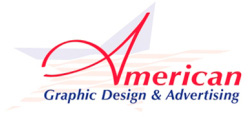 Award Winner


2017