Corrugated Case Stacker Displays
Custom corrugated beer and liquor case stackers are a great way to make your brand stand out in store! Either an elevated platform over cases for your product display or as an open wrap around a stack of cases, these attention grabbing displays are impressive, quick to customize and print. Contact us today to have our experts design and estimate your next custom corrugated beer & liquor case stacker displays.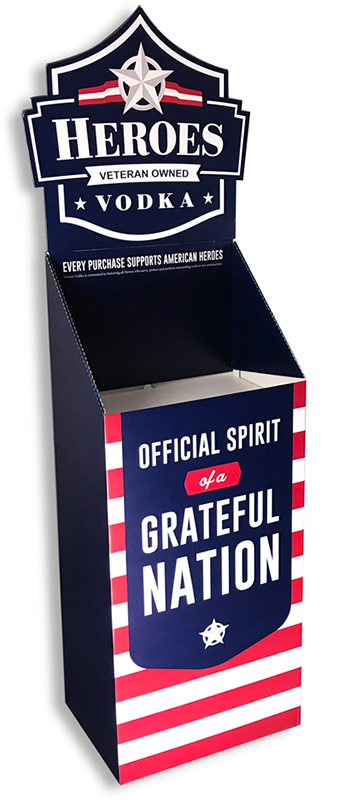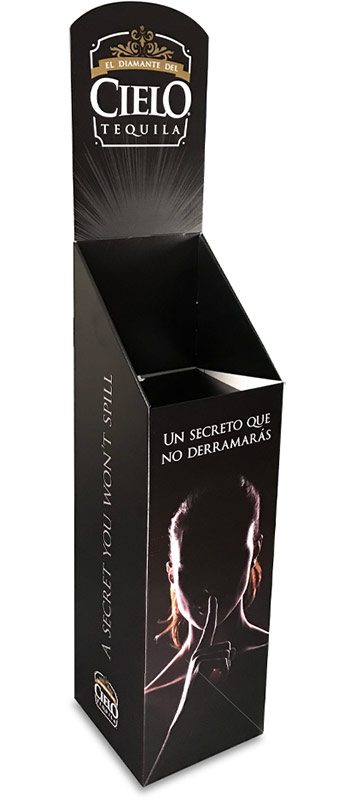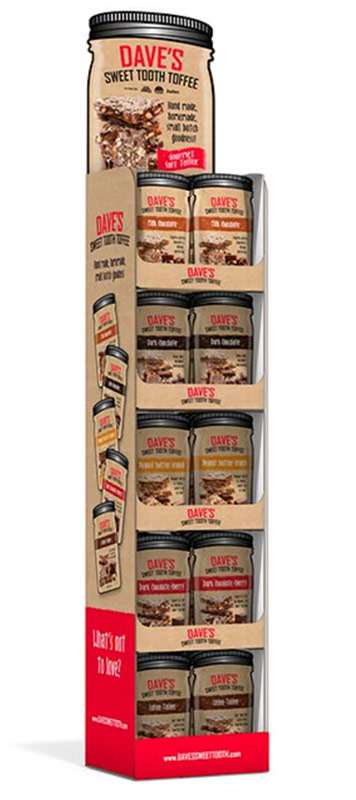 Type of Displays We Custom Design and Print:
Power Wings
Sidekick Displays
Pallet Displays
Make sure your product is noticed! It's well known that customers make 72% of their purchase decisions at the point of purchase (that's while they are IN THE STORE!). P-O-P displays not only make your product stand out, they also provide additional incentive to a buyer to place your product in their store.
Call Today – 888-337-0066 Or fill out this form for a quick estimate on your next display project.
100% Privacy. I will never spam you!
Point-of-Purchase (POP) Display
POP display – also known as point of purchase – can help you achieve your highest sales and business goals. A custom display will grab the attention of prospects and customers and let you put their attention where you want it to be. POP and POS displays are designed to encourage buyer behavior and leverage brand identity. They are suitable for almost any place and product. Catalpha helps companies create an almost endless variety of custom displays in a variety of sizes, shapes and configurations. Tell us what you want to achieve and our team of experts will design and manufacture the perfect unit according to your needs.
Custom Design and Manufacturing of POP Displays
Whether you envision your display design being small or large, Catalpha can make your concept a reality. We work closely with our clients to capture the essence of their brands and specialty products. We create displays that are as unique as your products, while still providing retailers with a safe and hassle-free experience. We design and create temporary displays of all shapes, sizes and configurations. If you can imagine it, our team of experts can make it a reality. If you don't have a clear concept yet, let our design team help you create something truly unique and effective. Let us use our experience to build your brand and increase your sales.
Floor Display
Our floor displays are made of corrugated cardboard – lightweight to ship and recyclable. Corrugated displays are a popular temporary display; they can be easily installed and removed when your action is over. We produce all types of corrugated displays including case stackers, bins, sidekicks, and pallet displays.