A Unique Visual Identity for Each University of Maryland Medical Center Department
Brand development lends consistency to multi-center medical foundation.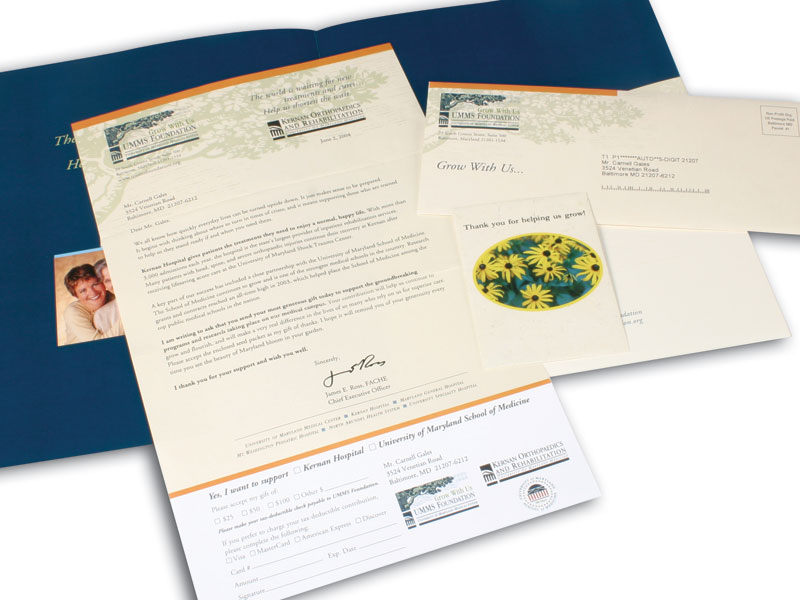 With a proven and well recognized identity in place, establishing individual identities for its many member organizations was no easy task for the University of Maryland Medical System Foundation Office. They needed a clear and unique ID for each department yet wanted to maintain a family appearance.
The professional design team at Catalpha created a flexible, seamless look and feel across departments, never losing the look and feel of the original brand. Uncluttered and clean, the new program included print materials, a fund raising direct mail campaign, and complete stationery system.
Contact us today for a FREE Branding Consultation.
We'll discuss specific tactics that can help brand your business!
100% Privacy. I will never spam you.