DAVE'S SWEET TOOTH
Packaging Design

Case Study

:

Snack Food 
It began with one person who made some of the best tasting toffee ever. That quickly became a local favorite, and just as quickly grew to become a national brand.
Getting Started
The Daves Sweet Tooth Brand had one iconic reference that we needed to build on – they had started out selling their toffee in glass canning jars. To scale their packaging efforts, they needed to switch to a convenient tear-off flexible pouch package… in the shape of a canning jar. Simply the jar graphic, logo and the flavor name.
With only a few flavors at the time, the simple iconic look worked. Things grew wild as they began adding one unique flavor after another and that's where Catalpha came in.

Building on Brand Equity
To build a family branded appearance across their flavors, we ran with the canning jar concept, but amped it up to really define the Daves Sweet Tooth Brand. The jar became more dimensional with a rustic homemade kraft look. The logo was redefined to stand out more. We had each unique flavor of toffee custom photographed alongside their mouth-watering ingredients, and color-coded banding to visually highlight each distinct flavor.
Mason jars with custom labels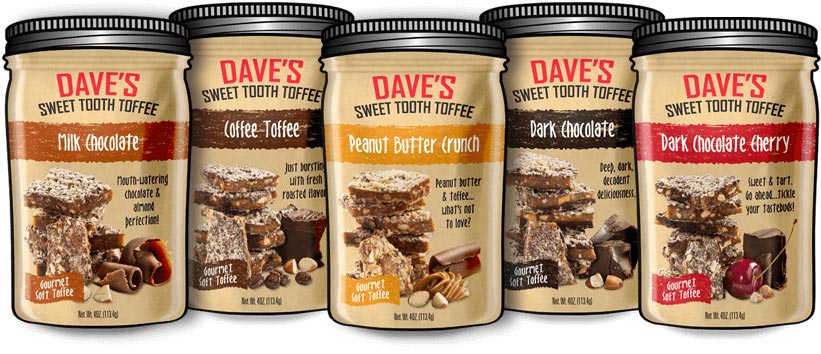 Custom stand-up pouches
A Brand Follow Up
Daves Sweet tooth has since blown up with online sales with new toffee flavors being regularly added. The owner ( son of the original founder) is fun to work with and we have been able to help build his brand and broaden his reach. A big bonus for him has been our custom package rendering capabilities, allowing for quick pre-production launches and flavor testing. And as he launches into retail, we have developed Point of Purchase displays and gift packaging.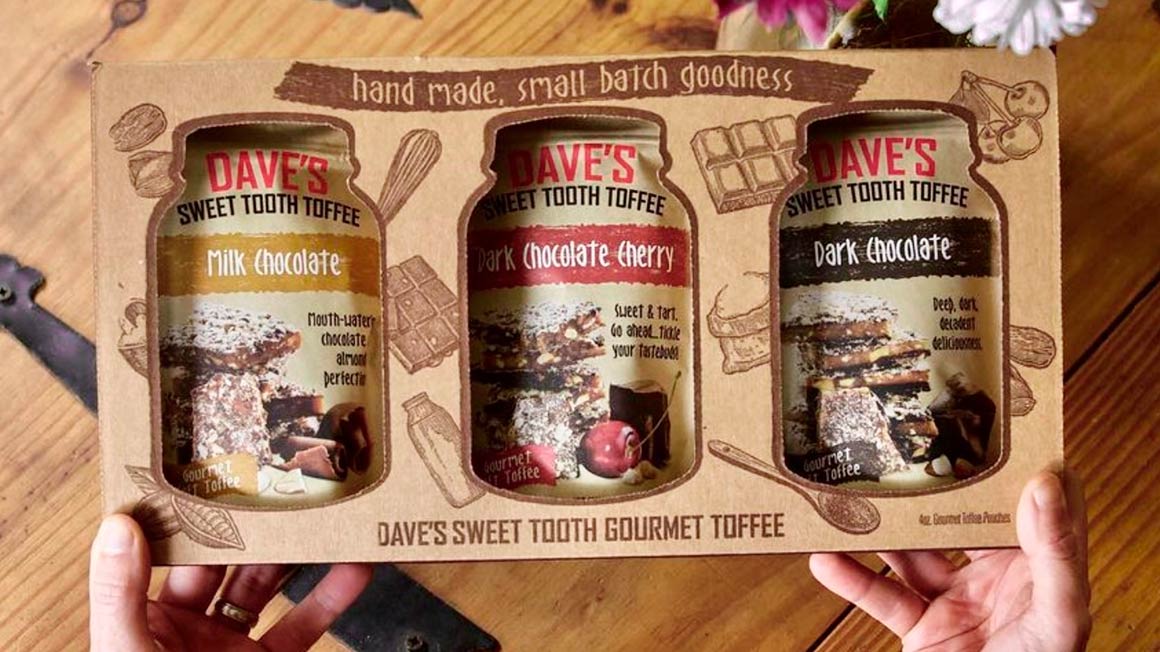 3-pack toffee gift set
Don't take our word, listen to what Dave's Sweet Tooth have to say…

Are you ready?
Contact Catalpha to schedule a risk-free consultation on your next project.
Don't take our word, listen to our customers…

For the second week in a row all 5 appointment slots on Saturday are booked. Plus I have had some on weekdays. I am almost totally booked for July, August is close. And September is filling out nicely too. I think adding that option was a brilliant idea that has paid off. I think we have a Home run! Pretty exciting!
Donna Meros, Essex Florist, Owner


Thanks for all the support you've given us on this clam shell project for the oil valve. You all truly do an amazing job!
Mike, Valvomax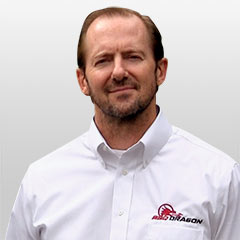 Catalpha did a really terrific job on a complete redesign of our retail packaging. Our current retail customers continue to comment to me how eye-catching and attractive the updated art is, and when we've shown prospective new customers the new packaging, they totally love it. It's just really easy to imagine the product jumping off shelves.
George Prior, BBQ Dragon