Highlight the Specialty Physician Staff at the new Cancer Institute.
Focused marketing campaign uses established brand look to create market awareness to new cancer center services.
As St. Joseph Medical Center began building their new Cancer Institute, the challenge was to create a variety of materials that would highlight their Specialty Physician staff utilizing the design format Catalpha previously created. This campaign needed to drive other cancer specialists to refer their patients to The Cancer Institute for treatment.
Campaign Material:
Pocket folder with stitched pages and inserts
Cancer annual with yearly articles and statistics
Direct mail campaign introducing their Cancer Symposium including a "Save The Date" announcement followed by a large (8.5″ x 11″) multi-page mailer
Cancer Symposium online registration website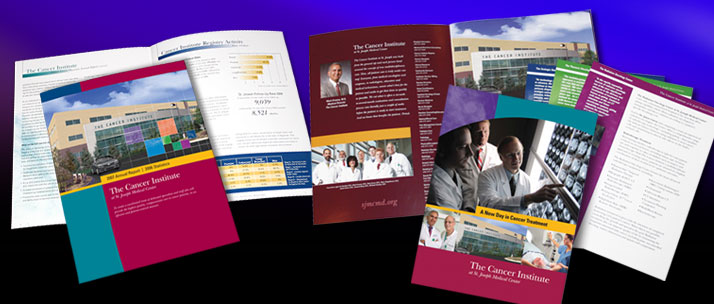 Direct Mail Success Secrets
Learn how direct mail can be a dynamic tool for building your business.
Call Today 888-337-0066
Let us know how we can help you with your next project.