Catalpha Advertising & Design Offers Affordable E-Commerce Solutions to Expand Sales
Custom Web Sites and Catalogs Add Value to Retail Efforts
(Towson, MD) – Take one award winning agency with over a dozen years of industry experience, add your store's unique style and inventory, mix together with an easy to use catalog and web site and you've got some potent tools to spike sales this year and beyond.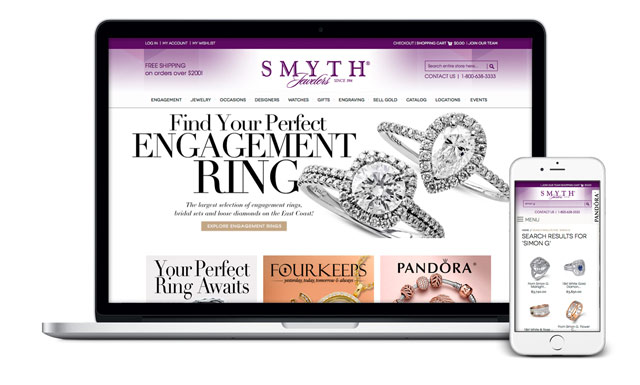 Catalpha is pleased to offer jewelers a complete custom web presence – including online sales – at prices that make sense. Catalpha's sites allow retailers to update product information, receive orders, track order patterns and more. The firm will meet personally with retailers to determine look, feel and style, and provides design and copy to create a custom site.
"It's critical with catalog and web design to create a look that showcases not just the products but the spirit of the store," explains Don Keller, VP at Catalpha. "That's why we spend the time to get to know each retailer, who there customers are and where they want their business to go. It's the job of good design to help them get there and to do it cost-effectively, too."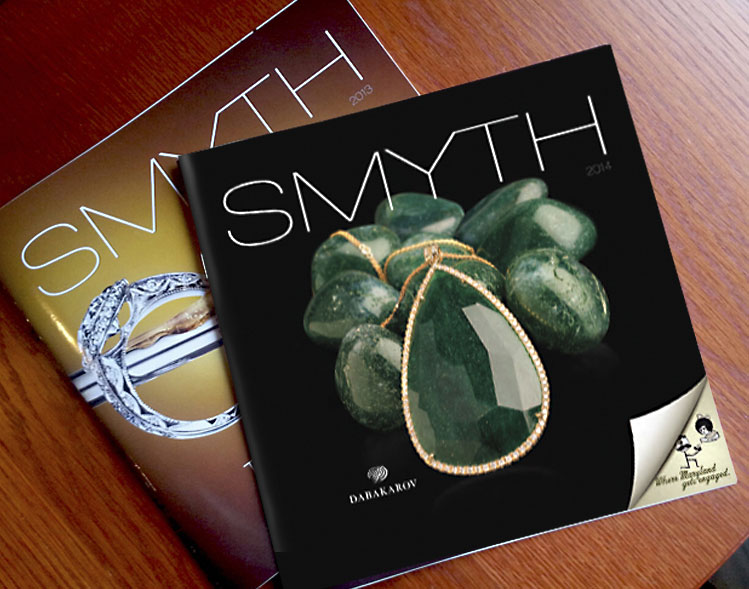 While a physical and online retail presence is important, another critical tool is a print catalog. Catalpha specializes in creating custom jewelry catalogs that tell a unique story and display products in proper settings with the emotional response that helps them sell. Catalpha was recently asked to redesign a catalog for Smyth Jewelers, one of the jewelry trade's most recognizable names. The company was moving into a newly constructed space, and wanted a new catalog look to complement it. Catalpha was charged with creating a cleaner, more uncluttered look. The firm put the jewelry up front with larger photos and less copy and reorganized the layout to better highlight the products, creating more of a lifestyle than a commodity catalog.
Get started growing your online business today.
How to build a profitable ecommerce business" width="180″ height="221″ />Learn strategies to attract, convert, and retain more customers.
Call Today 888-337-0066
Let us know how we can help you with your next project.
Catalpha Introduces Smyth Jewelers to a National Audience with a Complete e-Commerce Site
Translating the success of print catalogs to an e-commerce website opens national doors to successful Maryland Jeweler.
Catalpha was presented with the challenge to create and maintain a consistent image to drive in-store and catalog sales for this unique jewelry store. We then expanding our efforts to include a complete ecommerce site has taken them to a national audience.
Strategy
Maintain and innovate the image we have developed for their mail order catalog, develop e-commerce site which reflects that image, and continually deliver new marketing concepts for retail, catalog and on-line efforts to increase their sales.
Project Elements
Quarterly catalog design and production
Targeted catalogs
In-store signs
Customer information brochures
Website design and quarterly production
Email campaigns
Develop new concepts to increase on-line sales and retail sales
Results
Over our 18 year relationship with The Albert S. Smyth Company we have reinforced and expanded their brand identity in Maryland and surrounding region. Smyth is identified with high quality product and exemplary customer service. Catalpha's efforts have been identified by Smyth as instrumental in achieving ROI goals and steady sales growth in all economic climates. Total sales through catalog, e-commerce and in-stores sales have increased every year. E-commerce site has drawn more customers than they anticipated and hits and sales volume continue to increase. Smyth's sales growth and our longterm relationship as a valued marketing partner is evidence of the strength of our services and creative solutions.
Get started growing your online business today.
How to build a profitable ecommerce business" width="180″ height="221″ />Learn strategies to attract, convert, and retain more customers.
Do you want to begin growing your online business?
Contact us for you free consultation. Learn how to take your ecommerce website to the next level!