Catalpha Advertising & Design Helps TCT Computing Group Take the 'Next Step' in Marketing Their Services
A strong, consistent identity lays the base for future marketing efforts for software training / consultant group.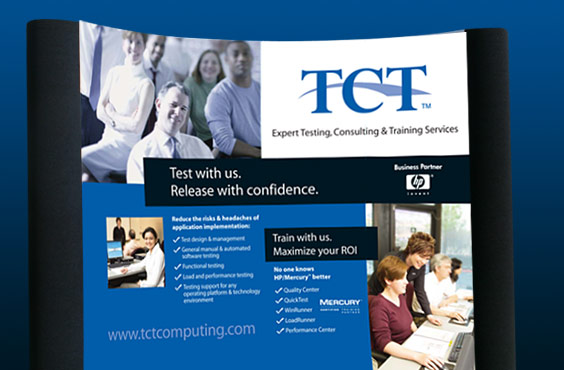 TCT Computing Group – a consultancy and trainer of web-based Mercury applications, wanted to step up their marketing efforts by creating marketing tools that could serve equally for different efforts. Our challenge, armed with only a logo and website, was to develop a brand look that worked across 2 brochures and a display.
We designed and wrote both brochures (one for consulting and one for training) as well as photographing a training session. The newly developed identity was carried over to a pop-up trade show display and produced in time for the following week's trade conference.
Both brochures serve as direct mailers as well as handouts at the trade show and training sessions.
Call Today 888-337-0066
Let us know how we can help you with your next project.