Product Packaging Companies in Florida
Catalpha is a Product Packaging Design Company serving Tampa, Orlando, Fort Lauderdale, Miami, and all of south Florida. We help our clients brand, design and package their product for retail stores.
Logo and Brand Design
Packaging Design and Development
Corrugate Point of Purchase Displays
Litho Laminate and Digital Package Printing
Stand out. Sell more.
More often than not, your package is the first interaction a customer has with your brand. When we initiate the design process, we start by understanding your brand and your audience so that we can best understand how to create a packaging design that appeals to them. By wrapping your product in a carefully curated package that stands out among the competition, we motivate the customer to take action.
Retail Packaging Design
Crisp, professional, and eye-catching packaging is a must if you want your product to reach the shelves of major retailers like Walmart, Target, Walgreens, or Home Depot. Our team works closely with your brand to create packaging for your product that will excite retailers and customers alike.
Contact or call 888-337-0066 today and let's get to work.
Packaging Design For Food Products
Your packaging plays a huge role in the customer decision on which product to purchase. You want your package to scream 'pick me up' to the customer and make them feel like it's the best option available. By working with us to create a superior food packaging design, you empower your product to stand out from the rest and help make the customer's decision an easy one.
Contact Us or call 888-337-0066 today to discuss your food product packaging needs.
Will your product compete with the competition?
Packaging is often the first introduction a customer has with your brand. It's one of the key elements that sets your product apart from the rest. By working with our team to produce a professional and eye-catching packaging design, your company is guaranteed to see a positive impact on profitability.
Packaging Design For Home Improvement Stores
We have been surpassing the expectations of some of the nation's largest hardware brands for over 20 years. Through crisp packaging design and point-of-purchase displays, we provide our clients with personalized solutions that enable them to stand out in the home improvement industry.
Reach out today to discuss your home improvement packaging needs
Stores Our Product Packaging Designs Have Been Sold In
Point of Purchase Displays To Boost In Store Sales
For a highly effective design element that will drive sales, point of purchase displays are a must. Achieve success with our custom counter or aisle displays, designed to stand out and increase customer awareness. We create and design the artwork, print the displays, and offer short-run production of all cardboard displays.
Reach out today to learn more about our point of purchase displays
Call Today 888-337-0066 or fill out this form for a FREE Estimate on your packaging project.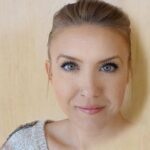 "…everyone was thrilled with how nice the acrylic steps looked. Thank you for taking on this project. They look great!"
Helen Wroblewska, Vida Shoe International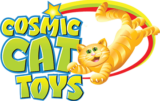 "The major buyers, including PetSmart and Petco, were ecstatic and the design has made a major spike in sales. The new look has really maintained my market share… I was getting lost. This not only saved shelf space, it's beginning to expand it."
Leon Seidman,
Cosmic Cat Corporation

"I wanted to let you know that we will be airing SHARK TANK on Friday, March 26!!! We are so excited to introduce HairyGrabster to the world! Thanks so much for your help in creating our brand. Hope all is well with you!"
Patty Watne, The Watne Group LLC