Product Packaging Companies in New Jersey
Catalpha offers top-of-the-line product packaging services for businesses and retailers in New Jersey. Our packaging companies in NJ are intended for businesses located in the Newark, Jersey City, Fort Lee, Edison and Clifton areas. With everything from package design to branding, our comprehensive set of services is guaranteed to encompass everything you need. Our services for packaging in New Jersey are scalable, cost effective, and tailored. Services include:
Custom Logo and Brand Design
Packaging Design and Development
Corrugate Point of Purchase Displays
Litho Laminate and Digital Package Printing
Folding Cartons, Point-of-Purchase Displays, and More Packaging Styles
We offer competitive prices for our NJ packaging services and our customer service is ready to help with every partnership. Contact us today to learn more.
Stand out. Sell more.
Upon entering any store, customers are faced with endless options of products competing for attention. To sell more, your product needs to stand out from the rest.
Our team at Catalpha takes care of every step of the process, from start to finish. This is in large part due to our years of experience with state-of-the-art NJ packaging services. We incorporate your brand identity into the packaging design.
This is sure to showcase your product in a way that defines who you are. But more importantly, it will highlight what you seek to provide to the customer. The final result is an eye-catching package that inspires customers to choose your product.
Retail Packaging Design
Retail products packaging in New Jersey faces saturated markets and stiff competition. Quality products only take you so far. If you want your products to grace the shelves of big-name stores like Walmart, Target, Walgreens, or Home Depot, a properly-branded package is a must.
When you partner with Catalpha for your packaging needs, you are guaranteed a product that inspires customer purchases. You're also ensuring it will have major retailers excited about showcasing your products.
Contact Us Today To Discuss Your Retail Products Packaging in New Jersey
Packaging Design For Food Products
Hungry customers are likely to reach for the first product that catches their eye. This makes food packaging design incredibly important.
Most purchasing decisions are not made by customers until they are already in the store. This means that packaging design has at least some effect on the outcome. If you take your packaging seriously, you can make your products the default choice for undecided customers.
Food packaging requires knowledge of what works and what doesn't in the industry. Product packaging companies in NJ can rely on Catalpha to make design choices that move products off the shelf.
Contact Us Today To Discuss Your Food Product Packaging Company in New Jersey
Will your product compete with the competition?
Crisp, quality packaging is what sets your product apart from the others. It's often the first impression a customer gets of your brand. High quality packaging products and packaging materials elevate your brand and set forth a good first impression.
A good packaging design sets the tone for how they will perceive both your product and your company. A great-looking package is sure to have a significant impact on your profitability.
Catalpha is ready to deliver custom packaging in New Jersey that truly moves the needle. Contact us today to discuss your packaging company in NJ needs.
Packaging Design For Home Improvement Stores
We have been working with some of the nation's most prominent hardware brands for over 20 years. Through professional packaging design and point-of-purchase displays, we empower our clients with high quality design concepts. Our customized solutions that enable them to stand out in the home improvement industry.
Our New Jersey packaging services for home improvement are tough, tested, and work.
Contact Us today to discuss your home improvement packaging needs.
Stores Our Product Packaging Designs Have Been Sold In
Discover the various locations that have featured the fruits of our New Jersey packaging services:
Point of Purchase Displays To Boost In Store Sales
Merchandising is the key to any successful marketing plan. When you incorporate point of purchase displays into your product's marketing plan, your products will be too appealing to ignore. From innovative packaging artwork design to short-run production, our team takes care of every step of the process.
Contact Us today to learn more about working closely with Catalpha on our point-of-purchase displays.
Call Today at 888-337-0066 or fill out this form for a FREE Estimate on your packaging project.
Client Testimonials
We are one of the leading packaging companies in New Jersey and our customers know it. Hear more directly from our wide range of customers. You're sure to learn why our custom packaging in New Jersey has worked for their business.

"When diving into projects, Catalpha considers the needs of the client, retailer and consumer to produce effective and beautiful designs. Karen and the whole Catalpha team are a pleasure to work with."
Heather Ward, Graco Children's Products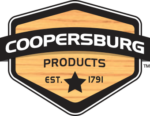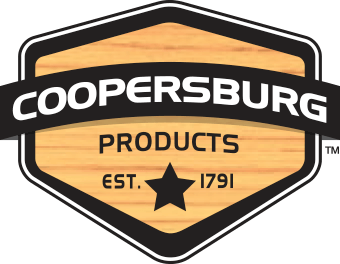 "This advertising and design agency is great for packaging design, logos, etc. These guys have turned around on a dime for last minute projects and helped our company grow dramatically. Highly Recommended!"
Jackie Pino, Coopersburg Products LLC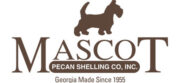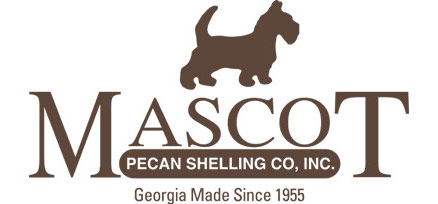 Thanks for all the help you do for our company!
Jake Tarver, Mascot Pecan Co.