Product Packaging Companies in New Jersey
Catalpha offers top-of-the-line product packaging services for businesses and retailers located in the Newark, Jersey City, Edison and Clifton areas. With everything from package design to branding, our comprehensive set of services is guaranteed to encompass everything you need. Our services include:
Custom Logo and Brand Design
Packaging Design and Development
Corrugate Point of Purchase Displays
Litho Laminate and Digital Package Printing
Stand out. Sell more.
Upon entering any store, customers are faced with endless options of products competing for attention. To sell more, your product needs to stand out from the rest. Our team at Catalpha takes care of every step of the process, from start to finish. We incorporate your brand identity into the packaging design to showcase your product in a way that defines who you are and what you seek to provide to the customer. The final result is an eye-catching package that inspires customers to choose your product.
Retail Packaging Design
If you want your products to grace the shelves of big-name stores like Walmart, Target, Walgreens, or Home Depot, a properly-branded package is a must. When you partner with Catalpha for your packaging needs, you are guaranteed a product that not only inspires customer purchases, but will also have major retailers excited about showcasing your products.
Contact Us Today To Discuss Your Retail Packaging
Packaging Design For Food Products
When a hungry customer is at the store looking for a product, they will reach for the first thing that catches their eye. This makes food packaging design incredibly important. Most purchasing decisions are not made by customers until they are already in the store, meaning that if you take your packaging seriously, you have the ability to make your products the default choice for undecided customers.
Contact Us Today To Discuss Your Food Product Packaging
Will your product compete with the competition?
Crisp packaging is what sets your product apart from the others. It's often the first impression a customer gets of your brand and sets the tone for how they will perceive both your product and your company. A great-looking package is sure to have a significant impact on your profitability.
Packaging Design For Home Improvement Stores
We have been working with some of the nation's most prominent hardware brands for over 20 years. Through professional packaging design and point-of-purchase displays, we empower our clients with customized solutions that enable them to stand out in the home improvement industry.
Contact Us today to discuss your home improvement packaging needs.
Stores Our Product Packaging Designs Have Been Sold In
Point of Purchase Displays To Boost In Store Sales
Merchandising is the key to any successful marketing plan. When you incorporate point of purchase displays into your product's marketing plan, your products will be too appealing to ignore. From artwork design to short-run production, our team takes care of every step of the process.
Contact Us today to learn more about our point of purchase displays.
Call Today 888-337-0066 or fill out this form for a FREE Estimate on your packaging project.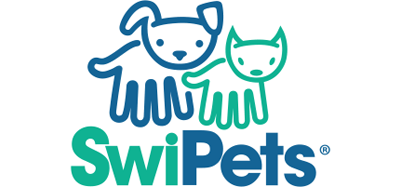 I have been utilizing the design services of Catalpha for four years now, beginning in 2012 when they created the packaging for one of my products which have now been sold in over 20 Countries! I returned to Catalpha with my latest invention, the Falcon Grip Golf Glove and, as with the first design, am thrilled with their creative sense, professionalism and guidance. Thank you Catalpha team!
Donna Mete, SwiPets/Falcon Grip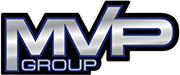 "Great! Thanks Karen. It was a real pleasure working with you and your team. Very professional. Great experience!"
Michael Bromberg, MVP Group


Thanks for all the support you've given us on this clam shell project for the oil valve. You all truly do an amazing job!
Mike, Valvomax