Custom Retail Point of Purchase and Floor Displays in Florida
Catalpha is a custom point of purchase (POP) and point of sale (POS) company. We regularly serve CPG clients throughout Tampa, Orlando, Fort Lauderdale, Miami, and all of south Florida. We help our clients design and print point of purchase and corrugate displays for retail stores.
Our point of sale counter display options are perfect for:
Floor Displays
Counter Displays
End Cap Displays
Grocery Store Shelves
Power Wings
Sidekick Displays
Pallet Displays
Custom Dump Bins
Your success is tied to the effectiveness of your in store corrugate (Cardboard) Point of Purchase displays.
Don't take chances with Advertising Agencies that lack distinct experience with product and POP display design. Catalpha Can Get Your Product Noticed with custom In Store Short Run / Low Quantity Custom Displays.
Make sure your product stands out!
Gain the attention your product deserves with the right custom point of purchase displays.
It's well known that customers make 72% of their purchase decisions at the point of purchase. This is the moment while they are IN THE STORE! P-O-P displays help make your product stand out. But they also provide additional incentive to a buyer to place your product in their store.
Contact Us Today To Discuss Your Custom Point of Purchase displays' needs.
Make a Bold Brand Impression and Increase Your Sales.
Consistency is the key to brand awareness. This extends to your POS counter display strategy.
We create and design artwork for your display within your existing brand style. Our custom retail display process ensures there is no one-size-fits-all solution for our clients. Every one of the POS display stands we make are aligned perfectly with your brand.
Catalpha also creates brands for our clients that can unify existing products under a single brand design.
Contact Us Today To Discuss Your Point of Purchase Display or Custom Product Displays.
Retail Stores Our Custom POP Displays Have Been Seen In
Our high quality POS counter display solutions have been featured in the following retail environments:
Catalpha Will Support You Every Step Of The Way.
Our customers rely on our years of experience fabricating custom POS display stands with amazing results. We take a collaborative approach with our clients. This helps to ensure your point of purchase countertop displays are a perfect fit and exactly what is needed.
We can create dielines, design, and print your display. If you're not ready for large volume production, consider our range of custom POS display stands. We have other custom retail display solutions that may be right for you. We can produce your in store corrugate display in low quantities with short run digital printing.
Contact Us Today To Discuss Your Retail Store Display or POS Display Needs.
Diversify Your Signage Strategy
Don't approach your POS display strategy with a one-size-fits-all approach. This is sure to bore your customers.
With custom POS display stands, you can create a retail experience that fits each space perfectly. All while displaying your products with professional flare.
Our point of purchase countertop displays are intended to work perfectly each time. And our collaborative process allows a conversation with our clients to craft bespoke custom product displays that really work.
Contact Us Today To Discuss Your Point of Sale Counter Display Needs.
Call Today 888-337-0066 or fill out this form for a FREE Estimate on your point of sale display project.
If you have questions about our custom point of purchase displays, reach out. Our client service team will be happy to answer your questions and discuss our collaborative custom retail display process.
Client Testimonials
Hear directly from our customers about why they love collaborating with Catalpha on cost effective cardboard point of purchase displays.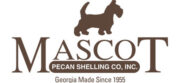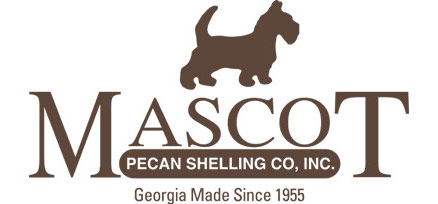 Thanks for all the help you do for our company!
Jake Tarver, Mascot Pecan Co.

"It totally works and looks like it belongs on the cosmetic wall at CVS. It's fantastic! I love it."
Michelle Phillips, MakeUpMiser


"The packages came out really nice and should be arriving on store shelves soon."

Steve Williams, Marketing Manager
Nu-Calgon
Examples of Recent displays manufactured for POS counter display and custom retail display clients: