Product Packaging Companies in Florida
Catalpha is a Product Packaging Design Company serving Tampa, Orlando, Fort Lauderdale, Miami, and all of south Florida. We help our clients brand, design and package their product for retail stores.
Logo and Brand Design
Packaging Design and Development
Litho Laminate and Digital Package Printing
Corrugate Point of Purchase Displays
Stand out. Sell more.
Your package is often the first interaction a customer has with you. When we design packaging, we start with getting to know who you are, who your audience is, and how your product would appeal and benefit them. We wrap that knowledge in a look that captures attention and motivates action.
Retail Packaging Design
A properly branded package is a must if you want to get your product into stores like Walmart, Target, Walgreens or Home Depot. We help you create a design for your product that the store buyer and your customer will get excited about.
Contact Us Today To Discuss Your Retail Packaging
Packaging Design For Food Products
Your package is your in-store billboard. It screams to the customer – Pick Me Up! Did you know that 60 percent of shoppers made brand decisions at the store, That's why professional food packaging design is so important to the success of your product.
Contact Us Today To Discuss Your Food Product Packaging
Will your product compete with the competition?
Good packaging can set you apart. It sets the tone for how customers perceive your product and your company. And it has a positive impact on your profitability.
Packaging Design For Home Improvement Stores
We've been meeting the needs of some of the nation's most recognized hardware brands for over 20 years. We help manufacturers design packaging, point-of-purchase and collateral materials that resonate with retail consumers and sustain market leadership.
Contact Us Today To Discuss Your Home Improvement Packaging
Stores Our Product Packaging Designs Have Been Sold In
Point of Purchase Displays To Help In Store Sales
Merchandising is key to your product's marketing plan. Achieve success with custom counter or aisle displays designed to stand out. We create and design the artwork. We print the displays. And we offer short run production of all cardboard displays.
Contact Us Today To Discuss Your Point of Purchase Displays
Call Today 888-337-0066 or fill out this form for a FREE Estimate on your packaging project.


I wanted to inform you I've received the shipment and the boxes look great! Thank you for making the reorder easy and getting them to me quick.
Anthony Daraban, Luvit LLC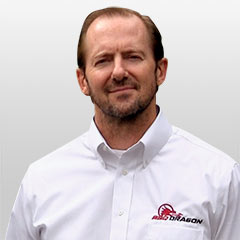 Catalpha did a really terrific job on a complete redesign of our retail packaging. Our current retail customers continue to comment to me how eye-catching and attractive the updated art is, and when we've shown prospective new customers the new packaging, they totally love it. It's just really easy to imagine the product jumping off shelves.
George Prior, BBQ Dragon

We've made it into Whole Foods regionally. First order went to the Mt. Washington Whole Foods in Baltimore, and the bars look great on their shelves.
Puja Satiani, Zivaara