Custom Retail Point of Purchase and Floor Displays in California
We serve the Los Angeles, San Diego and San Francisco areas.
We collaborate with our clients to conceive and produce
unique point of purchase and corrugate displays tailored to
retail environments.
Floor Displays
PDQs
Counter Displays
Power Wings
Sidekick Displays
Pallet Displays
The success of your in-store marketing is directly linked to your
corrugate (cardboard) point of purchase displays.
It's imperative not to entrust this crucial aspect of advertising to those lacking experience
in product and POP display design. Catalpha excels in getting your product noticed
through custom in-store short-run/low-quantity displays.
Ensure your product stands out!
It's widely acknowledged that customers make 72% of
their purchasing decisions at the point of purchase,
within the store premises. P-O-P displays serve to
make your product visually prominent and provide
added incentive for store buyers to feature your product.
Connect with Us Today to Initiate a Discussion
About Your Point of Purchase Displays.
Leave a Striking Brand Impression
and Amplify Sales.
We skillfully create and conceptualize display artwork
while adhering to your existing brand aesthetics.
Additionally, Catalpha has a track record of creating
cohesive brands tools that unify diverse products under
a single, impactful brand design.
Reach Out Today to Explore Your P.O.P. Display Possibilities.
Retail Stores Our Display Designs Have Been Seen In





Diverse Range of Displays,
Backed by Catalpha Support..
From crafting die-lines to design and printing, we offer comprehensive support throughout the entire process. If you're not yet prepared for high-volume production, we can generate your in-store corrugate displays in small quantities using digital printing techniques.
Contact Us Today to Address Your Retail Store Display Requirements.
Call Today 888-337-0066 or fill out this form for a FREE Estimate on your display project.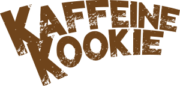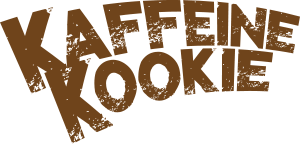 "Thank you soooooooooooooooooooooooo much! We sincerely appreciate your help."
Jason Godo, Kaffeine Kookie

We've made it into Whole Foods regionally. First order went to the Mt. Washington Whole Foods in Baltimore, and the bars look great on their shelves.
Puja Satiani, Zivaara