10 Steps to Effective Advertising
Updated July 2023
In today's fast-paced and ever-evolving digital landscape, effective advertising has become more crucial than ever before. With countless brands vying for consumers' attention, businesses must find ways to stand out and engage their target audience. To achieve advertising success, we've outlined ten key steps to help you create compelling and impactful advertising campaigns that resonate with your audience, drive brand awareness, and boost your business's growth. By thoughtfully implementing these proven strategies, you'll be on your way to achieving remarkable results in the competitive world of advertising.
1.

Know Your Business.

Identify your strengths, weaknesses and unique features. Take an objective look at your business. And you have to be honest – take off the rose tinted glasses!
2.

Know Your Competition.

Know who they are and their market position. What are their strengths and weaknesses? (Go through this process with your top 3 competitors.)
3.

Position Yourself.

Develop a Unique Selling Proposition (USP) based on your own strengths and weaknesses as well as those of your competition. What sets you apart from your competition from your consumer's point of view? Find that and you've found your USP.
4.

Develop a Theme.

Put your unique selling proposition (USP) into an advertising theme that will be remembered. Use this theme in all your advertising. (Whether it's a theme of words or a theme of graphics. The key is consistency: consistent look and message.)
5.

Identify Your Target Audience.

Who will your product or service appeal to most? (Gender, age, income, geographic location, etc.) Don't try a 'shotgun' approach and try to market to everyone, be focused.
6.

Target your advertising message to your market.

Once you've identified your audience, talk to them in a way that appeals to their needs. Remember this acronym – W.I.I.F.M. (like a radio station call letters) – What's In It For Me? All purchase decisions stem from an emotion – will it make me happy, solve a problem, make me feel sexy.
7.

Use the Media that will most effectively reach that market.

Not all forms of advertising are cost-effective or appropriate for all types of audiences. Do some research and fact-finding before you buy any media. Copy-cat marketing is dangerous to your bottom line.
8.

Measure Your Results.

Design a means to measure your results. It doesn't have to only be actual sales. Driving traffic to your site and making the phone ring are appropriate measuring tactics depending on your business, and your goals. Knowing which advertising method is most effective will help you make the most of your future advertising budget.
9.

Develop an Advertising Budget.

Most generally, this will be a percentage of your gross annual sales and will vary depending on your goals. Once you determine what this budget will be, stick to it. Effectiveness and reach take time and many exposures to your target audience.
10.

Consider Using an Advertising Agency.

Whether you use Catalpha or another agency, executing steps 1 through 9 through a professional service will make any investment you put into advertising work harder for you.

Are you ready to take your advertising efforts to the next level and achieve exceptional results? Our team of experienced advertising professionals is here to help you succeed. Contact us today at 410-337-0066 or use any form on this site.
Call Today 888-337-0066 or fill out this form for a FREE Consultation on your next project.
100% Privacy. I will never spam you.


"I want to thank you so much for your quick turnaround on the patch design. It looks fantastic. You guys did a great job we love it, and our retail partner loves it. Looks great. Will have more work soon to send your way."
Scott Davis, President
Contour Products


"The package design and the renderings look great. You guys ROCK! Thank you!"
Maria Jones, Marketing Specialist
Contour Products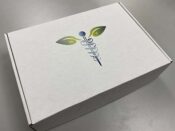 "We hired Catalpha to produce our package with design. Don was very helpful and communicative throughout the process. We'll be continuing to work with them."
Dr. T, Endogen