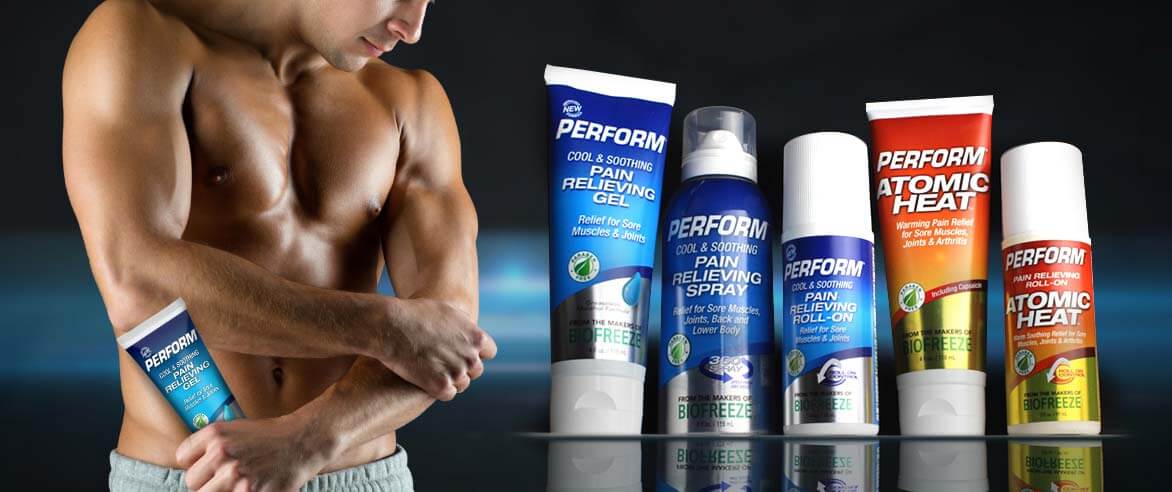 PERFORM


Health / Retail Drug Channel Skin Care Product Gets Facelift
Perform was an existing pain relief cooling gel that was in need of a packaging refresh. This product incorporated BIOFREEZE ingredients, a major pain relief product well known in the clinical market. Catalpha was approached to bring the two together, while establishing a design that worked well in the over-the-counter drugstore market and enabled it to be applied across multiple product sizes AND even a new warming pain relief gel product.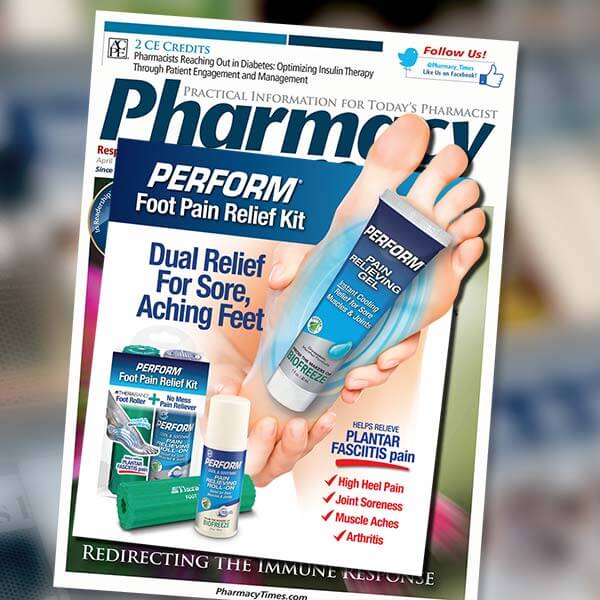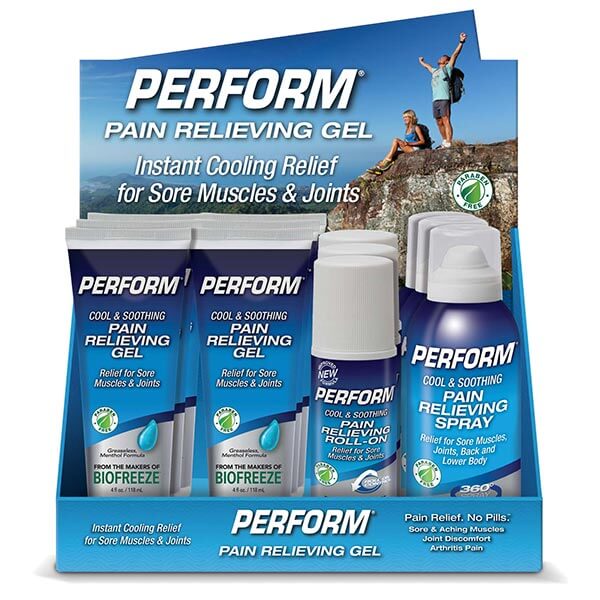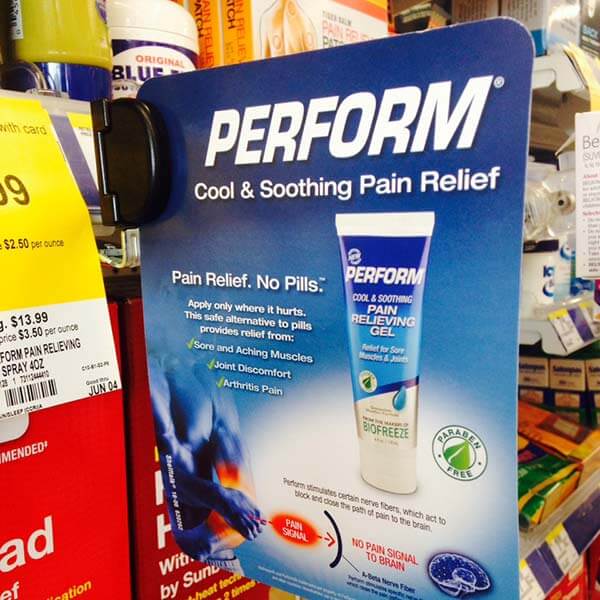 Are you ready?
Contact Catalpha to schedule a risk-free consultation on your next project.
Don't take our word, listen to our customers...
"Catalpha did a fantastic job getting our brand together, the logo, the packaging… even an ecommerce website!"
Jamie Burke,
FreezeAwayFat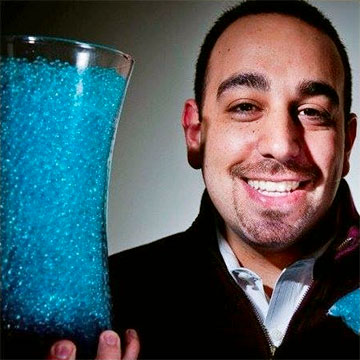 "Catalpha created our initial branded package which gave us a great look and the confidence to walk into any buyer's office knowing we had a quality product in a packaging that would stand up to or beat any of the competitors."
Daniel Baumwald,
TheraPearl

"It totally works and looks like it belongs on the cosmetic wall at CVS. It's fantastic! I love it."
Michelle Phillips, MakeUpMiser